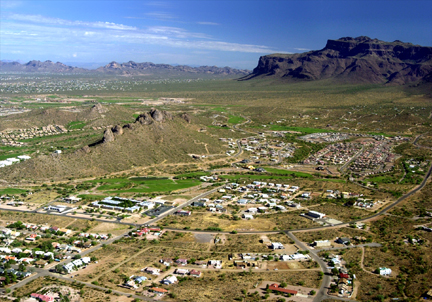 There was a time when buying Arizona real estate was tainted by scandalous headlines and dubious buyers but today Arizona is one of the best, most trustworthy real estate values in the United States. Arizona endeavored to turn around it's reputation. Arizona realtors have worked hard to improve their knowledge and to make Arizona one of the top places to live or retire in the country!
"If you're planning to buy a home in Phoenix, Flagstaff or Prescott, do it now, because prices are going up for the next few years. Investments in single family rental properties have good potential mainly in Phoenix." Ingo Winzer, Business Contributor, Forbes Magazine, 9/1/16 Should You Invest in Arizona Real Estate.
Whether you're investing in real estate the first time or for the last time, it's a good idea to research the local market before making a commitment. Zillow can be a great resource to find a good local realtor and check home prices in the area. (zillow.com) Ask your local realtor to provide you with the trends and statistics before you head out the door to look at homes or to put your home on the market.
Gold Canyon, while in Pinal County, benefits from being a close neighbor to the greater Phoenix area and benefits from its growth. Gold Canyon is a great retirement and second home community, it also has all the amenities necessary for great investing with great mountain views, outdoor activities, low crime and nearby shopping. Gold Canyon has the best of all worlds when it comes to considering making it your home and investing in real estate!
"Don't just take a real estate agent's word for it, do your own research, Check home price trends in the Tools section at FHFA.gov. You want a recent history of steady price increases (but not above 10 percent a year - booms are dangerous)" Ingo Winzer, Business Contributor, Forbes Magazine, 9/1/16 Should You Invest in Arizona Real Estate
Stop by anytime for a FREE Gold Canyon Market Report, Map, Notary Services or just to chat over coffee! Walk-ins are always welcome at the Robin Rotella Team Office located at 6641 S Kings Ranch Rd, Suite 3, (Next to Wells Fargo) in Gold Canyon. Or visit RobinRotellaTeam.com for Gold Canyon information by subdivision and call us ANYTIME 480-568-1777!